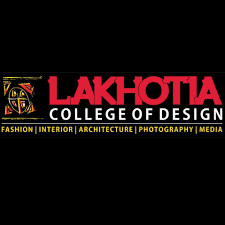 Plot No .16, Achyuta Co-Operative Housing Society Road No.10, Banjara Hills Hyderabad, India , Telangana 500034
Lakhotia College of Design offers a comprehensive Master's program in Fashion Designing that prepares students to become proficient in all aspects of the fashion industry. The course curriculum covers topics ranging from traditional clothing design to the latest trends in fashion technology. The program aims to provide students with an in-depth understanding of design principles, pattern-making, garment construction, and fashion business management.
The Master's in Fashion Designing at Lakhotia College of Design also provides students with the opportunity to explore diverse cultural styles and to develop their own unique design aesthetics. Students will learn to create innovative designs that are both practical and aesthetically pleasing, taking into account factors such as sustainability, functionality, and wearability. The program emphasizes hands-on experience and encourages students to participate in fashion shows, internships, and industry collaborations to gain practical knowledge and exposure.