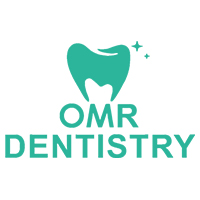 India's biggest dental chain, OMR Dentistry promises to provide the best dental care in Chennai and get specialized in root canal treatment, implants, teeth and other treatments with a team of India's best dentists.
Whether your treatment requires a local anesthetic to numb the mouth or a sedative that help you relax during your appointment, we have everything you need and even more at our OMR premises. 
We know our patients have a choice in OMR dentistry, so we go out of our way to deliver the best level of treatment for dental care and compassion, as we would want for our own families.
The goal of our unique, multi-faceted dentistry is to provide total patient care, which means that we listen to our client's concerns and take into account your needs and goals for optimum health.
Our mission is to provide the finest oral health care with genuine compassion, warmth and commitment to quality to individuals and families. We excel at maintaining a caring environment that is respectful of all the people.