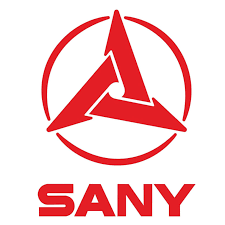 SANY INDIA
Sany Heavy Industry India Pvt.Ltd. 5th floor,Trinity Tower,83, Topsia Road, Kolkata, West Bengal 700046, INDIA
Sany India, established in 2002, offers the widest range of Construction Machinery in India. We manufacture various types of industrial equipment like- Excavator, Heavy Equipment, Concrete Machinery, and Renewable Energy.
SANY India offers products like excavators, truck mounted cranes, all-terrain and rough terrain cranes, crawler cranes, transit mixers, batching plants, boom pumps, trailer pumps, piling rigs, motor graders, pavers, compactors, reach stackers, rubber tyred gantry cranes, rail-mounted gantry cranes, mining equipment, wind turbine generators and many more.
All of our products have several applications on construction projects and many other industrial projects. Visit the Official Website to purchase the products from Sany.
SANY INDIA