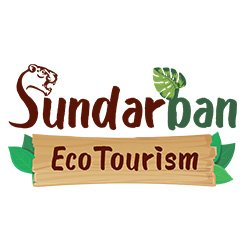 Sundarban Eco Tourism
West Bengal 743370, India
Sundarban Ecotourism Organization started its journey with expertise in its field in 2005. Since then we make it our priority to serve our travelers with every possible experience of our magnificent Sundarban and its gorgeous beauty. We feel proud and privileged to make our National and International travelers enjoy our World Heritage Site. The Socio-economic status of our place is in a stable position due to our travelers. And it's our duty to satisfy their needs for adventure and we are proud to say that our guests also certifies us for the same. We keep them updated about our culture, socio-economy, people, etc.

We have various Sundarban Tour Packages to suit each traveler and have the best hotels, resorts, boat, and food. Various Event Management Services are also handled by us. Our other services include Student excursion, corporate package and office package…

OUR VISION:

• We are happy to see our customers satisfied.
• We try to provide a satisfactory tour to the tourists so that they love to visit the place again and again.
• Sundarban is one of the most attractive tourist spots of our state and it is developing to make the tourist industry make larger.
• We also are trying to provide the best and the most thrilling travel experience to our clients.

OUR MISSION:

• Client's safety is our main concern
• We are determined to make the journey through the jungle safe and secure.
• We make sure the security of our tourists.
• We take adequate security and safeguards with us while traveling through the jungle.
• We also offer special trips among the sanctuaries.
• We have arrangements for intense security in every sphere of our journey.
Sundarban Eco Tourism