Best Multi Brand Car service Center in Bangalore - Fixmycars.in
Best Multi Brand Car service Center in Bangalore - Fixmycars.in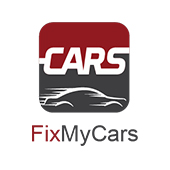 Best Multi Brand Car service Center in Bangalore - Fixmycars.in
Are you searching best auto workshop in Bangalore? Fixmycars (A Multi Brand Car Workshop) provides the best levels of service to all our customers Convenient driving experience.
About Fixmycars:
At fixmycars, customers can save up to 40 percent servicing costs as compared to authorized service centers. With the motto to provide right inspection, right parts, and right billing, Car owners can now 'Make the Right Choice' by choosing fixmycars Services to solve their woes. As complicated as cars are today, don't trust just any shop, trust fixmycars Car Service. We will give a best level of service for your car.
Our Services 
Car body painting service
Car detailing service
Exterior maintenance service
Interior maintenance service
Car denting service
Car Wheel Repair service
Highlights of Fixmycars
100% genuine spare part
FREE pickup and drop
Well-equipped workshop
Unbeatable prices
Friendly customer service
Mission statement
Our mission is to provide our customers with the best possible vehicle maintenance and repair, in a timely manner, using top quality parts, at competitive pricing. It is also our daily goal to manage our business with integrity and to uphold the highest of ethical standards not only for our customers but also for our employees.
More Details:
Call: +91 7090009537 / +91 9108826199 Visit:
https://www.fixmycars.in   
Best Multi Brand Car service Center in Bangalore - Fixmycars.in