Webvio Technologies Private Limited
Webvio Technologies Private Limited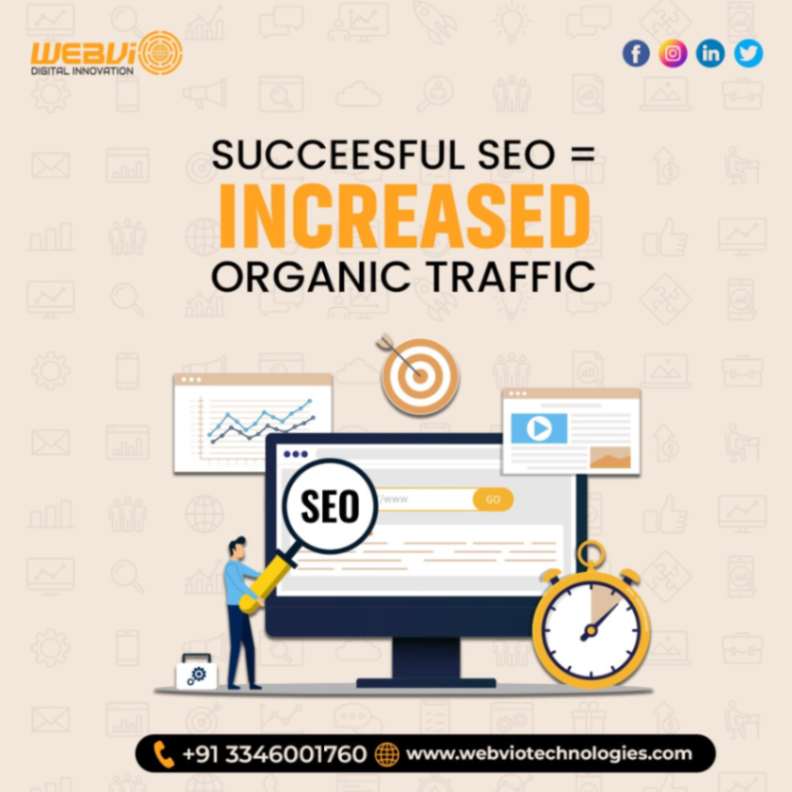 Webvio Technologies Private Limited
Your success is our priority.
Webvio Technologies
focuses on delivering tangible results, whether it's increased organic traffic, higher search engine rankings, or improved conversion rates. We measure our success by the success of our clients. In the ever-evolving digital landscape, adaptability is key. We continuously refine our strategies based on performance metrics and industry changes, ensuring your
SEO
efforts remain effective in the long run.
Webvio Technologies Private Limited