200 Hour Yoga Teacher Training in Rishikesh
200 Hour Yoga Teacher Training in Rishikesh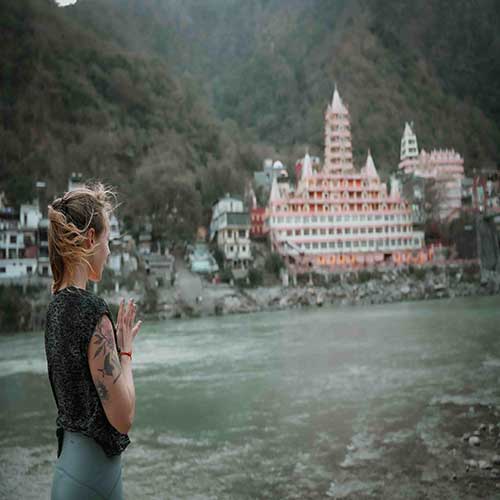 200 Hour Yoga Teacher Training in Rishikesh
48FF+JJ4, Laxman Jhula Rd, Laxman Jhula, Rishikesh, Uttarakhand 249302 , Dehradun, Uttarakhand 249302
Welcome to Namaste Yoga School, a Yoga Alliance-certified school located in Rishikesh, India, famously known as the Yoga Capital of the World. For many years, we have been recognized as one of the top
yoga teacher training schools in Rishikesh
. When you choose to study with us, you can rest assured that you will receive exceptional traditional yoga teachings from our experienced yoga gurus. Our utmost priority is to provide proper guidance to each and every student so that they can become independent and skilled yoga teachers upon completing the course. We strive to create an open and welcoming atmosphere, fostering a strong bond between our students, teachers, and the entire Namaste Yoga School team. We take pride in the quality of our teachers, our excellent facilities, and our supportive and loving approach to conducting classes.
About Courses
: Namaste Yoga School offers a variety of comprehensive courses to suit the needs and interests of aspiring yoga practitioners. We provide 200-hour, 300-hour, yoga meditation, and Kundalini yoga teacher training and retreat courses. Our
200-hour yoga teacher training in Rishikesh
course is designed for beginners and those seeking a strong foundation in yoga. Through this course, you will delve into the principles of yoga philosophy, anatomy, asanas (postures), pranayama (breathing techniques), meditation, and teaching methodology. Upon completion, you will have the necessary skills and knowledge to confidently guide yoga classes.
200 Hour Yoga Teacher Training in Rishikesh