Documents Required for a Home Loan in Chennai
Documents Required for a Home Loan in Chennai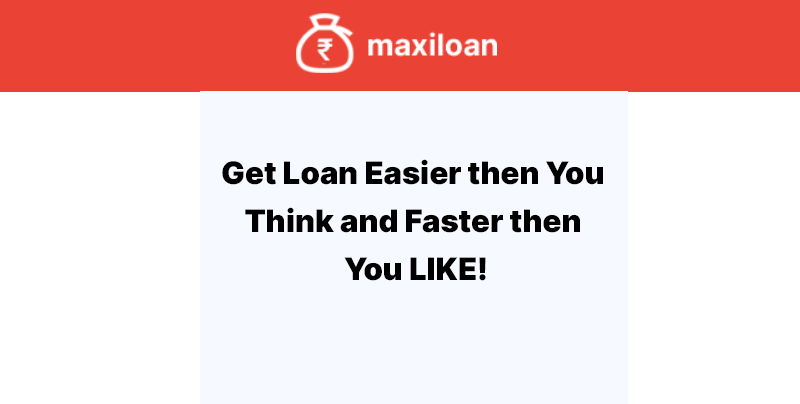 Documents Required for a Home Loan in Chennai
Ashok Nagar , Chennai, Tamil Nadu 600083, India
Here's a comprehensive list of documents you need to have in order when applying for a home loan in Chennai:
Application Form: Start by filling out the loan application form provided by the lending institution. Ensure that all the information provided is accurate and complete.
Proof of Identity: Lenders typically require government-issued photo identification documents such as Aadhar card, passport, voter ID, or driving license as proof of identity.
Proof of Residence: To confirm your residential address, you'll need documents like Aadhar card, passport, recent utility bills, or voter ID.
Income Proof: Lenders need to assess your repayment capacity, so you'll need to provide income proof documents. Salaried individuals should submit salary slips, Form 16, and bank statements. Self-employed individuals need to furnish their IT returns, profit and loss statements, and balance sheets.
Employment Proof: Salaried individuals should provide an employment certificate or appointment letter from their current employer. Self-employed individuals need to provide business continuity proof, such as business registration documents.
Property Documents: The property you intend to purchase or mortgage will require a set of documents, including the sale deed, title deed, property tax receipts, and approved building plan. Make sure these documents are legally verified and in order.
Bank Statements: Lenders may ask for bank statements from your savings and current accounts to evaluate your financial stability. Typically, statements covering the last 6 to 12 months are required.
Credit Report: It's a good practice to obtain a copy of your credit report before applying for a home loan. While it's not a mandatory document, a clean credit history can improve your loan eligibility.
Property Valuation Report: The lending institution will assess the property's value through a professional property valuation report. This report is crucial in determining the loan amount.
Guarantor Documents: If you have a co-applicant or guarantor, their income and identity proof documents will also be required.
Passport-size Photographs: Keep a few recent passport-size photographs ready as they are often needed for various forms and documents.
Declaration of Assets and Liabilities: Some lenders may ask you to declare your existing assets and liabilities in a prescribed format.
It's essential to remember that the specific documentation requirements may vary from one lender to another, so it's advisable to check with your chosen financial institution or consult a financial advisor for personalized guidance. In conclusion, securing a home loan in Chennai involves a meticulous documentation process. Preparing these essential documents in advance and keeping them up-to-date can significantly expedite the loan approval process, making your dream of owning a home in this vibrant city a reality. ** The documents or loan amount or interest rate or processing fee may vary based on profile and CIBIL score
home loan in chennai
home loan in coimbatore
home loan in erode
home loan in madurai
home loan in namakkal
home loan in pondicherry
home loan in salem
home loan in thoothkudi
home loan in trichy
home loan in tirunelveli
home loan in tiruppur
home loan in vellore
home loan in virudhunagar
home loan in adayar
home loan in ambattur
home loan in ariyalur
home loan in avadi
home loan in avinashi
home loan in chengalpattu
home loan in chidambaram
home loan in cuddalore
home loan in dharapuram
home loan in dharmapuri
home loan in dindigul
home loan in gopichetipalayam
home loan in hosur
home loan in kanchipuram
home loan in karaikudi
home loan in karur
home loan in kovilpatti
home loan in krishnagiri
home loan in kumbakonam
home loan in mannargudi
home loan in marthandam
home loan in mayiladuthurai
home loan in nagapattinam
home loan in nagercoil
home loan in oddanchatram
home loan in palani
home loan in pattukottai
home loan in perambalur
home loan in perundurai
home loan in pollachi
home loan in pudukkottai
home loan in rajapalayam
home loan in ramanathapuram
home loan in ranipet
home loan in rasipuram
home loan in sholinganallur
home loan in sivagangai
home loan in tambaram
home loan in thanjavur
home loan in theni
home loan in thenkasi
home loan in thiruchengode
home loan in thiruvarur
home loan in tirunelveli
home loan in tirupathur
home loan in tiruvannamalai
home loan in udumalpet
home loan in villupuram
home loan in hyderabad
home loan in habsiguda
home loan in karimnagar
home loan in khammam
home loan in nizamabad
home loan in warangal
home loan in secunderabad
home loan in noida
home loan in kolkata
home loan in vijayawada
home loan in anantapur
home loan in guntur
home loan in kadapa
home loan in kakinada
home loan in kurnool
home loan in nellore
home loan in ongole
home loan in rajamundry
home loan in tenali
home loan in tirupathi
home loan in vizianagaram
home loan in visakhapatnam
home loan in delhi
home loan in ahmedabad
home loan in gurgaon
home loan in jamshedpur
home loan in bangalore
home loan in mangalore
home loan in mysore
home loan in ballari
home loan in banashankari
home loan in bannerghatta
home loan in basaveshwaranagar
home loan in belagavi
home loan in davangere
home loan in hassan
home loan in hoodi
home loan in hubballi
home loan in kalaburgi
home loan in kengeri
home loan in peenya
home loan in shivamogga
home loan in tumakuru
home loan in yelahanka
home loan in ernakulam
home loan in kannur
home loan in kollam
home loan in kozhikode
home loan in thiruvananthapuram
home loan in kochi
home loan in bhopal
home loan in mumbai
home loan in pune
Documents Required for a Home Loan in Chennai