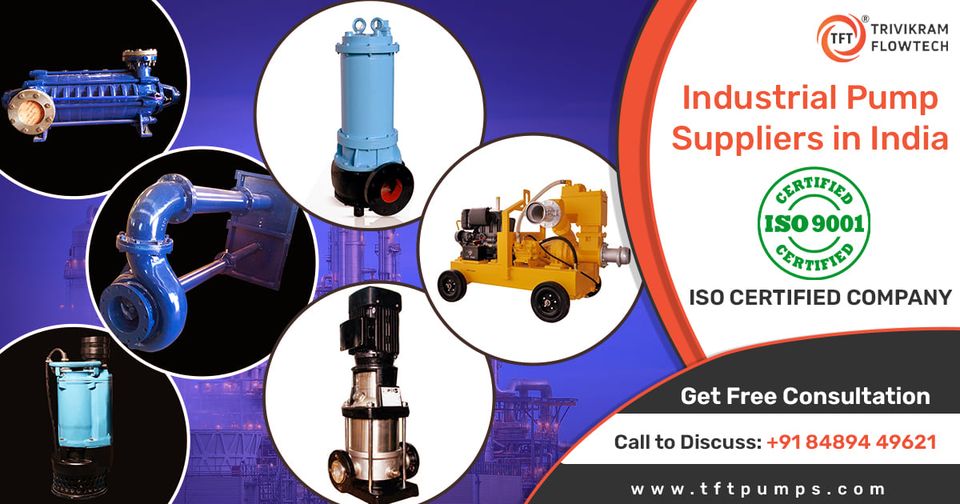 Pumps Suppliers
Gopalasamy Colony, KNG Pudhur Pirivu, Thadagam road , Coimbatore, Tamil Nadu 641025, INDIA
Searching for Quality & Energy Efficient Pumps suppliers for your Industry?
Check out our range of Strong, Sturdy, and durable Paper Pulp Pump from TFTPumps Pumps Suppliers.
Who we are?
TFTpumps.com is one of the leading Pumps suppliers and manufacturers in Coimbatore, India. highly engaged Paper pulp pumps, End Suction Pump, Split Case Pump, Multistage Pump, and many other Slurry Pumps, Chemical process pumps, Paper Pulp Pump for Best Price India, and more.
Get contact details & address of TFTPumps manufacturing and supplying Water Pumps, Water Lifting Pump, Aeron Water Pumps across India.
Why Choose TFTpumps Pump Suppliers in Coimbatore, India?
Because TFT pump suppliers believe in quality, ethics, and customer orientation that drives us to work our way up to become world-class.
Paper pulp pump suppliers use utilizing high-grade material and advance technology to make sure flawless pumps for the paper pulp industry.
Strong roots as being Paper Pulp Pump Suppliers & manufacturers.
Sophisticated Pump Suppliers India, with state-of-the-art Research & Development capabilities, enables TFT Pumps to provide innovative engineering across Pumps & motor industries.
Our Exclusive Pumps For Sale:
For a quality pumping solution choose from the TFT Pumps suppliers range for all of Paper Pulp Pump Suppliers, Water Pumps, Water Lifting Pump manufacturers, Slurry Pumping Suppliers, Chemical Process Pumps suppliers & exporters in India.
Let's Checkout Paper Pulp Pump Best Price India Today! Book Now! Get Instant Quote @ our Official site.
More Contact Details:
Webstie: http://tftpumps.com
Visit our Products: http://tftpumps.com/products/
Email Us to Discuss: sales@tftpumps.com
Call Now: +91-9597438001
Social Media Pages:
https://www.facebook.com/TFT-pumps-114495217047278
https://www.instagram.com/tft_pumps/
https://www.pinterest.com/TFT_pumps/
https://www.flickr.com/people/189992340@N03/
Pumps Suppliers